Lately, Premium Bandai had been updating their website with more new products under the Miracle Romance cosmetics line.
To celebrate the 20th Anniversary of Bishoujo Senshi Sailor Moon, Premium Bandai brings you yet another 2 limited edition Miracle Romance makeup.
The first one (
introduced in my previous post
) is the Star Power Prism Eyeliner but this time it is in a limited set box.
Second one is a totally new product, the Miracle Romance Moon Stick Lipstick.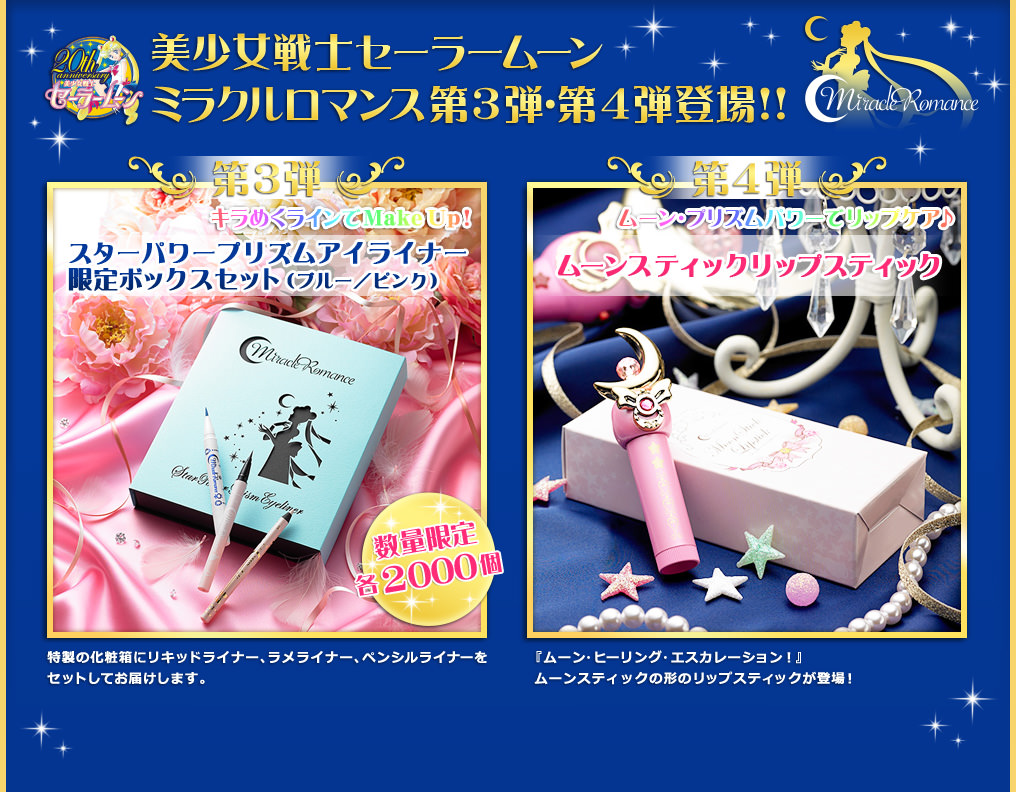 </p> <p>
>>> CLICK HERE TO READ MORE <<<